Financing Your Chrysler Pacifica in Milwaukee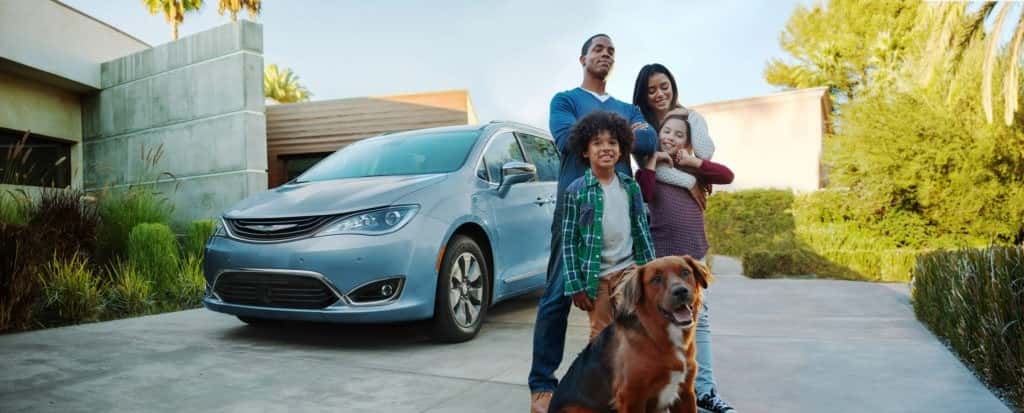 Dealership financing has a lot of benefits you might not expect, so it's important to consider them when you're figuring out your options; and if you decide on dealership financing for your Chrysler Pacifica, you should know what that entails. You want to make sure you're getting the best and safest deal for you and your family.
One great thing about dealership financing is that it's easier to get a loan through the dealership if you have poor credit or a tighter budget. Arranging a loan in advance of going to the dealership can be tricky because you don't have access to that many banks, and you won't already have a relationship with most of them.
The dealership, on the other hand, can explore every possible avenue, and the financial institutions they're negotiating with already know them. Dealers can also get you better deals, like a lower interest rate and an ideal loan term.
Financing at the dealership can be a great option, but there are tips and tricks that will make it an even better one. Something you should always do when buying a car is ask about incentives and programs that will reduce the cost. Leasing the Chrysler Pacifica is another great option. Sometimes leasing allows you to have a smaller monthly payment, and since leases are usually 2-3 years, you get to try out a new vehicle more often.
Trading in a vehicle is also a great way to help lower your monthly payments. If you're trading in a vehicle, know what it's worth. You can trade your vehicle in at the dealership to put towards the down payment of your new Pacifica. You can get your instant cash offer from KBB right on our website, which is good for 3 days from the time you fill it out.
To schedule a test drive of the new Chrysler Pacifica or just for more information on dealership financing, give us a call today at Schlossmann Dodge City!
---